Post by ylee on Mar 31, 2021 12:55:51 GMT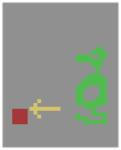 Hello.
I can code HTML, Python and Javascript, ...
Maybe contributing to Bodhi will help me get a better grasp on this whole modules/libraries concepts.
Cheers,
Sam
That is great Sam

I would suggest signing on to our Discord channel and taking to us. If I am online I am always there, whether I show up as active or not. I am prone to hide my active status so I am bothered less by issues enigma and others can deal with. I count on enigma for that

I may not be paying close attention but if you mention me,
ylee
, I will eventually notice. Always clicking back and forth between windows anyway, esp while code is compiling or I am in the process of making a new ISO to test.
I am going to presume unless I know better than you are familiar enough with Bash scripting. That is also a very useful skill altho you can resort to python programs to do anything that a bash script can do. If you are not too familiar with Bash, put it on your list of things to learn.
Helping with the coding side of Bodhi is a constant learning experience that never really ends. At least not for me. So hopefully you are ok with trying to learn new API's new concepts and new tools and so on and on. We seriously need more people able to write C code. So certainly start trying to learn that. While it has significant flaws,
K&R
is a great concise place to start learning C. You can easily find a pdf of this book online. We are willing to try to teach you on both learning C as well as learning EFL. But be aware I expect some maturity as a programmer out of potential developers. Meaning I don't want to "hold your hand" while you are learning and answer all kinds of questions a few minutes of googling would answer for you. Now googling EFL stuff usually does not help, on that you have to closely examine the existing documentation as well as too often look over the code itself. There is not much online about it, unlike other well known GUI toolkits such as GTK.
EDIT:
I would one more thing. Do you know how to use git? Have a github account? If not learn the basics of git and set up a github account. That is a necessity as much as learning c and bash

It is also a needed skill in for all modern developers esp in the FOSS world.