Post by mimi on May 26, 2021 10:52:39 GMT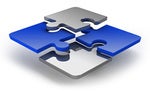 This explains a lot for me. I think your problem is GPU driver. Probably newer kernel does not cover your GPU drive no more. We have some options:
1. Identify the GPU model and ask Google for solution for Ubuntu 20.04
2. Confirm my statement about too new kernel. As a test, install older Bodhi 3.2.1 with old kernel. I use to advise this for some testing purpose.
Stefan
Thanks Stefan. See the terminal output for the Graphics & CPU:
asus@X71Q:~$ inxi -Gf
Graphics:
Device-1: Intel Mobile 4 Series Integrated Graphics driver: i915 v: kernel
Display: x11 server: X.Org 1.20.9 driver: modesetting unloaded: fbdev,vesa
resolution: 1440x900~60Hz
Message: Unable to show advanced data. Required tool glxinfo missing.
CPU:
Topology: Dual Core model: Intel Pentium Dual T3200 bits: 64 type: MCP
L2 cache: 1024 KiB
Speed: 998 MHz min/max: 1000/2000 MHz Core speeds (MHz): 1: 998 2: 998
Flags: acpi aperfmperf apic arch_perfmon bts clflush cmov constant_tsc
cpuid cx16 cx8 de ds_cpl dtes64 dtherm dts est fpu fxsr ht lahf_lm lm mca
mce mmx monitor msr mtrr nopl nx pae pat pbe pdcm pebs pge pni pse pse36
pti rep_good sep sse sse2 ssse3 syscall tm tm2 tsc vme xtpr
I used other distros to test your idea about the kernels, using ones that allow a choice of kernels, and allowing them to be installed easily. The result showed that with kernels 4.4.0, 4.9, 4.15, 4.19 the graphics quality was fine. With 5.4, the laptop loses a bit of its crispness in terms of response time when opening apps etc, and the graphics were not quite as smooth, though definitely acceptable overall (just some blurring of window edges, when windows dragged across screen). However, with kernels 5.8 and 5.10, the laptop booted to a blank screen, with cursor flashing indefinitely in top left-hand corner of the display, suggesting that more recent kernels don't support the GPU on this laptop. Based on antiX (Deb based) and Linux Lite (Ubuntu based), it seems that kernel series 4.x is the best choice for this 14-year-old laptop (Asus X71Q), but these don't appear to be available in the Synaptic Package Manager.
PS. I did install Bodhi 3.2.1 but there was some bugginess with it, so abandoned this.